Alicante is the one of the most famous Mediterranean region in Spain. Both in the capital and in the towns, there are beautiful landscapes and beaches, offering a warm and sunny climate practically the twelve months of the year. Cities like Alicante, Benidorm and Elche enjoy a notorious tourist image.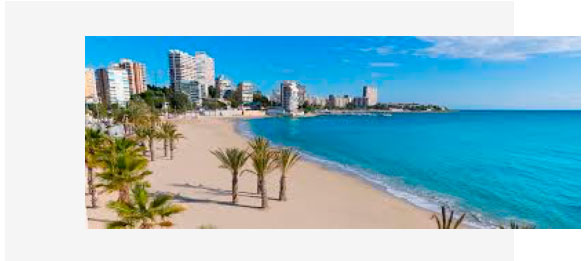 Alicante. An excellent location.
Alicante is also an advanced, dynamic province, with an important exporting industry and an expanding service sector, which has the most important commercial and hotel centers, the widest repertoire in catering and multiple shows and leisure offer such as golf courses , Nautical clubs, tourist and artistic routes.
In their hours of rest, professionals and congressmen will find in Alicante´s region all the attractions of a pleasure trip.
Discover the best accommodations to enjoy your stay.
APARTHOTEL ALICANTE HILLS
HOTEL H3 ALOJAMIENTO INTELIGENTE
CTRA. DE OCAÑA, 86 FRENTE MERCAL ALICANTE
Tel.: 965114545
fax: 965114254
info@h3hotel.com
HOTEL PLANTÍO GOLF RESORT